Ruim 33% van werkend Nederland geeft aan lichamelijke klachten te hebben als gevolg van hun werk (de werkplek, de werkomgeving of de werkzaamheden).
Nek-, schouder en rugklachten zijn veelgenoemde klachten bij bedrijven. Bij mensen die werken in een magazijn, werkplaats of op het buitenterrein is dat zelfs zo'n 40%. Het belemmert hen sterk in hun dagelijks werk. Pak deze klachten aan of investeer preventief.
Met ons werkplekonderzoek 'Zit je er gezond bij' krijgen medewerkers tips en adviezen over de juiste houding voor achter hun bureau of andere werkplek. Ook worden lichamelijke klachten direct aangepakt en wordt er gekeken of er hulpmiddelen nodig zijn om veiliger te kunnen werken.
Neem contact op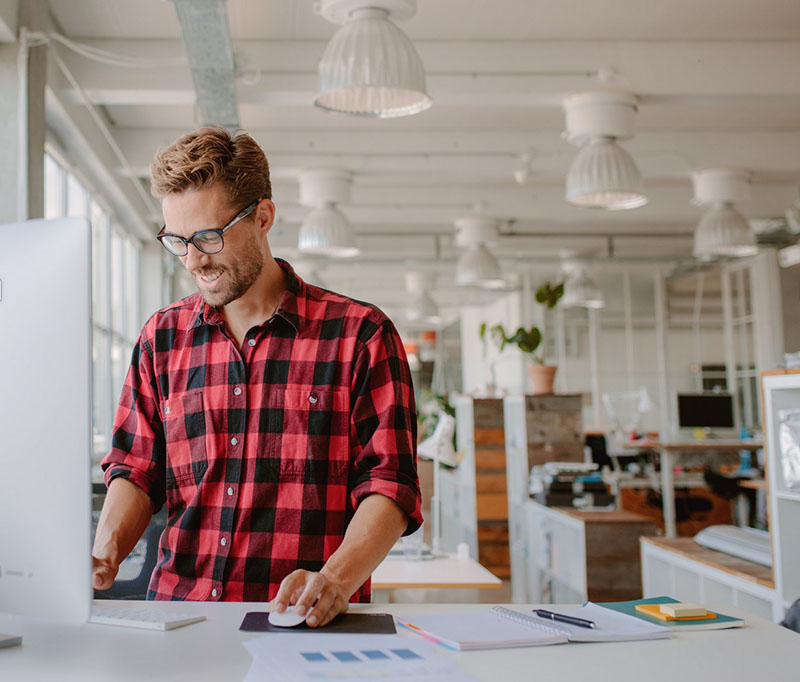 Vragenlijst
Lichamelijk onderzoek
Instellingen stoel en werkblad
Hulpmiddelen
Trainingsschema voor veilig werken
Individueel rapport / groepsrapportage werkgever
Bij klachten een vervolg na 2 maanden: 30 minuten
Hoe gaat het met de klachten?
Zijn de instellingen nog steeds goed
Worden de eventuele hulpmiddelen goed in gebruik genomen.