Zie jij jouw collega's graag zweten, maar niet achter het bureau? Wil je werken aan de teambuilding en het wij-gevoel?
Dan is sportief vergaderen iets voor jullie. Werken aan weerstand, kracht, conditie en je bedrijf!
Reserveer onze zaal mét deskundige begeleiding voor een productieve training. Kies uit een van onze traingingen.
In de ochtend vroeg, aan het einde van de werkdag of tijdens de lunch? Wij staan voor jullie klaar!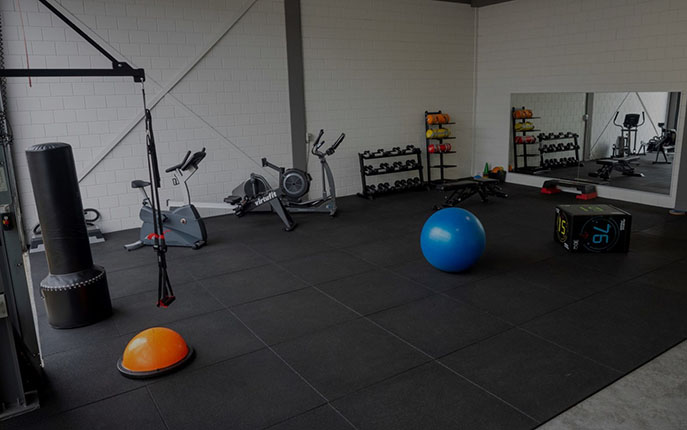 Willen jullie fris de vergadering in? Kom dan 45 minuten trainen voor een leeg hoofd en meer energie.
45 minuten training
Keuze uit F.L.I.P of O.C.M. training
Deskundige begeleiding
Ideaal voor een effectieve brainstorm. Schrijf de hamvraag of stelling op het bord en trainen maar. Na de serie oefeningen roept iedereen zijn ideeën en barst de discussie los. Na de wekker, volgt stelling 2.
60 – 90 minuten brainstorm
Keuze uit F.L.I.P of O.C.M. onderdelen.
Deskundige begeleiding.
Ideaal voor een brainstorm en het opdoen van nieuwe ideeën.